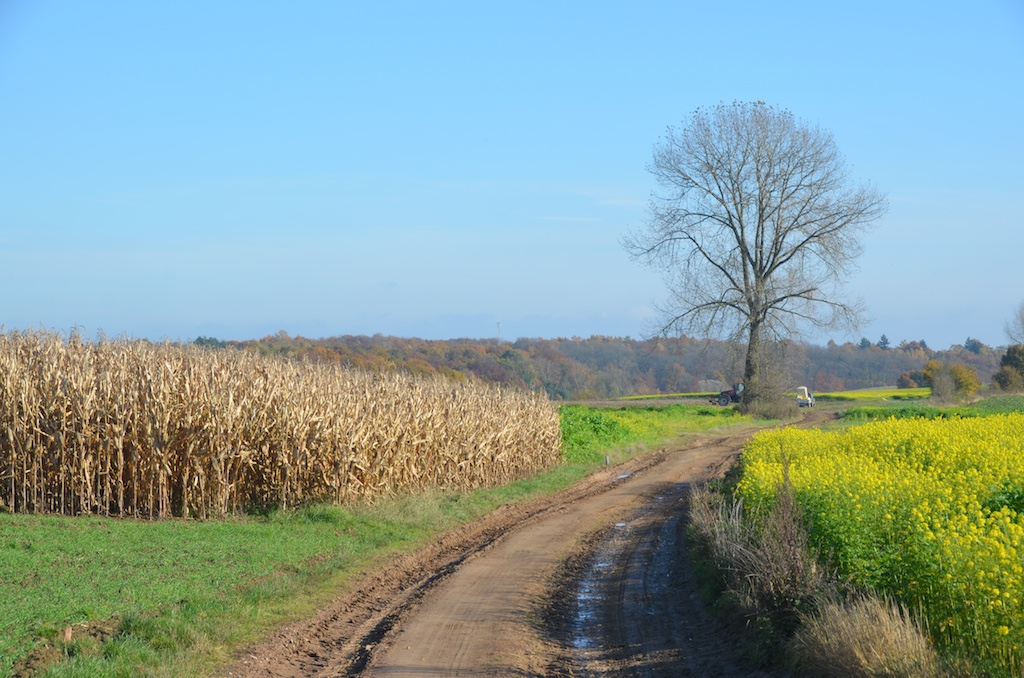 Il semblerait que l'on s'oriente vers un retrait du papier de Seralini et al. qui fit tant de bruit l'an dernier. Dans cet article, les auteurs tentaient de mesurer les effets de l'ingestion de maïs issus d'une culture transgénique sur la santé des rats. Les résultats assez frappants ont fait l'objet d'un débat intense et paradoxalement très ponctuel. Tout n'était pas parfait dans cette étude mais les dossiers proposés par les firmes pour demander que leurs constructions transgéniques le sont-ils ? Et sur certains points, comme la façon de tester des résultats contradictoires sur plusieurs paramètres, certains étant affectés significativement par le traitement et d'autres ne l'étant pas, on attend toujours les recommandations de l'EFSA (1). Si le papier de Seralini est à ce point contestable, pourquoi l'avoir accepté en première instance ? Pourquoi le rejeter si tardivement ?
Plus important, et je l'avais souligné à l'époque (voir notamment la discussion au Bar de l'Europe),  la question que posait l'équipe du professeur Seralini était et reste d'une rare pertinence : quel est l'effet à long terme d'un plante issue d'une culture transgénique sur la santé d'un animal modèle comme le rat ? C'est une première étape vers la compréhension des effets sur la santé humaine.  Or, trente ans après la fabrication de la première plante transgénique et 17 ans après les premières mises sur le marché en Europe, on ne peut toujours pas à répondre à cette simple question. Pourquoi ? Parce qu'un verrouillage mis en place par les firmes (voir le Monde selon Monsanto de Marie-Monique Robin) oblige à faire confiance à l'équivalence à substance (2) et aux tests à 90 jours. La plante transgénique n'est pas testée comme telle, seule la construction transgéniques fait l'objet d'une évaluation. La pertinence de cette hypothèse d'équivalence n'a pas encore été démontrée (3).
Susciter des doutes, sans doute exagérés, à l'encontre l'étude de Seralini et de ses collaborateurs, ne compense absolument pas les doutes bien plus fondamentaux que laisse planer une évaluation systématiquement limitée. Si on veut vraiment comprendre l'effet des plantes transgéniques sur notre santé, il nous faut une évaluation publique, transparente et cohérente des effets de la plante entière sur le long terme. Où en est-on dans cette démarche ? Est-on prêt sans tabou à se poser les vraies questions ? J'ai bien peur que, comme l'on fait les experts du panel OGM de l'EFSA et beaucoup de scientifiques interrogés, on préfère le « circulez, il n'y a rien à voir » (4). Est-ce vraiment la voie la plus pertinente pour renforcer nos connaissances sur les plantes transgéniques ?
Philippe Baret, Ottignies, le 1er décembre 2013.
Notes ————————————————-
(1)  In an agronomic, phenotypic or compositional analysis or in an animal study there are usually many analysed endpoints, each representing a different biological and/or chemical characteristic. For a comparative risk assessment of GM plants and/or derived foods/feeds it is then necessary to integrate the statistical findings on all the endpoints of interest. As mentioned briefly in Sections 1.3 and 3.2.2, this can be done in an informal way, or more formal statistical approaches can be applied. The GMO Panel notes that such formal statistical approaches are still very much under development. Possible approaches can be based on an integration of statistical procedures for single endpoints (multiple comparison approach) or on the application of statistical methods for multivariate data (multivariate analysis approach). Statistical considerations for GMOs safety. EFSA Journal 2010; 8(1):1250
(2) Le principe d'équivalence en substance considère que si un aliment ou un composé alimentaire est essentiellement semblable à un aliment ou à un composé alimentaire existant. L'application de ce principe aux plantes transgéniques conduit à limiter l'évaluation à la protéine nouvelle produite suite à la transgenèse.
(3) Domingo, J.L., 2007. Toxicity Studies of Genetically Modified Plants: A Review of the Published Literature. Critical Reviews in Food Science and Nutrition 47, 721.
(4) « Therefore EFSA, concludes that the Séralini et al. study as reported in the 2012 publication does not impact the ongoing re-evaluation of glyphosate, and does not see a need to reopen the existing safety evaluation of maize NK603 and its related stacks. » Abstract of the Statement « Review of the Séralini et al. (2012) publication on a 2-year rodent feeding study with glyphosate formulations and GM maize NK603 as published online on 19 September 2012 in Food and Chemical Toxicology »